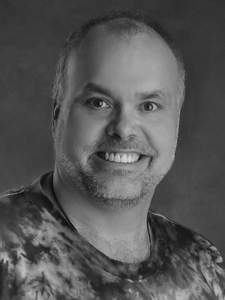 Johnny Worthen is an award-winning and best-selling author of books and stories. Trained in stand-up comedy, modern literary criticism and cultural studies, he writes upmarket multi-genre fiction, symbolized by his love of tie-dye and good words.
"I wear tie-dye for my friends, but I write what I like to read," he says. "This guarantees me at least one fan and easy dressing in the morning."
Johnny teaches writing at the University of Utah and lives in a house with his wife, sons and assorted cats. There's also a lawn.