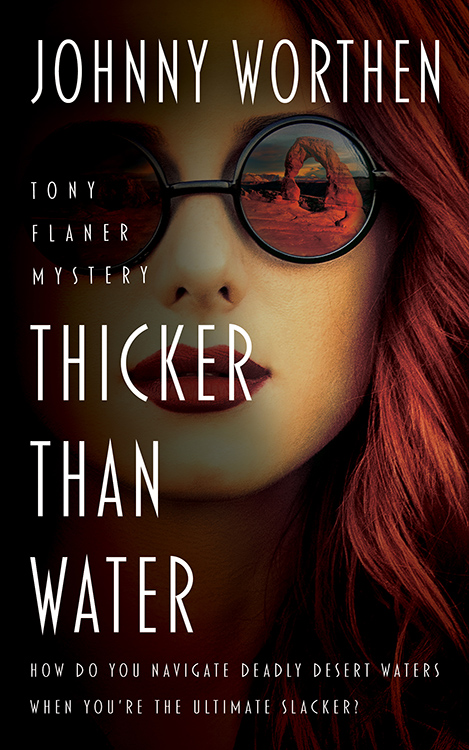 Thicker than Water, Tony Flaner Mystery #2
When debts are paid, secrets become unveiled…
Tony Flaner, the ultimate sleuth-turned-slacker, has traded in his life as a detective for a job as a dog sitter. However, he quickly realizes that his new career path may not be as mundane as he hoped, and that the very mischief he wishes to avoid is right around the corner.
When the pampered pooch he's watching gets kidnapped and his aunt Vicky is murdered, Tony reluctantly dives into action and heads back to his childhood home of Moah, Utah, where he discovers that he must learn the ways of his once-town's most iconic residents—elves, goblins, motorcycle maniacs, Nordic Indians, and hated rivals included.
But traversing the treacherous waters of tourist town politics, wrestling with lingering guilt, and untangling a web of lies in order to unravel both his aunt's murder and the dognapping mystery may be a hopeless endeavor.
Can Tony Flaner navigate his hometown, solve a murder, and finally figure out what's thicker than water?