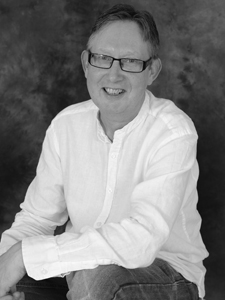 Jack Dillon loves to write fast-paced thrillers that have plenty of action. He grew up watching James Bond films, and he read every one of the books he could get his hands on. When other authors started catching his eye—authors such as Clive Cussler, Jack Higgins and, Matthew Reilly—they inspired him to write his own adventures.
So far, Jack has written two series with strong leading characters, the Jack Cross series and the ATLAS Force series. A statistic of the pandemic, he was forced into early retirement. But it wasn't such a bad thing as it gave him the opportunity to write full time, which had been a long-held dream of his.
Living in a beautiful part of the Derbyshire peak district, Jack takes advantage of the wonderful scenery. And when he isn't gazing at it through a window, he can be found finding other ways to procrastinate. Don't worry, though, he still has plenty of ideas that will eventually find their way into a book. At least, that's what he tells himself.