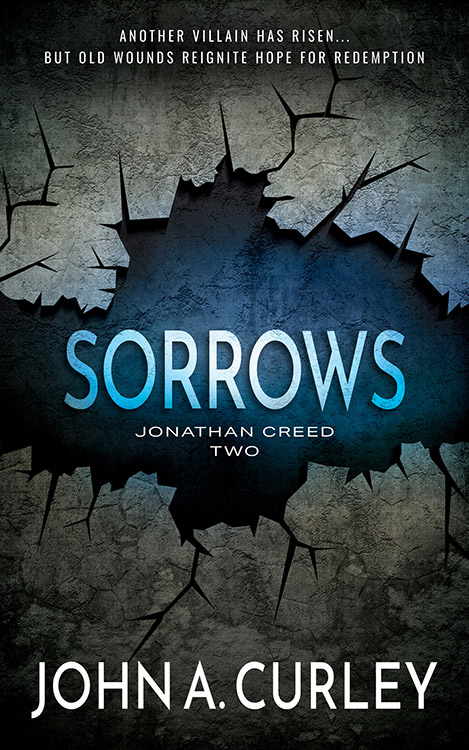 Sorrows, Jonathan Creed #2
An action-packed thrill ride littered with pain and hope for redemption…
It's a dark time for Jonathan Creed. Reeling from the recent death of a woman he loved—and blaming himself for failing to save her—Creed isn't looking for trouble. But New York City has other plans. 
When an old case comes back to haunt him in the form of a vindictive ex-wife, a new case turns up that he can't turn away. A politician is being blackmailed, and the stakes have never been higher.
Nothing is as it seems in Creed's world. And as both cases pull him back into the never-ending plague of child abuse—where answers aren't easy, and wounds never heal—he begins to realize that, the deeper he dives, the easier it is to keep fighting to stay alive. 
In a world where the lines between fiction and reality are blurred, Jonathan Creed is determined to figure out where one begins and the other ends.