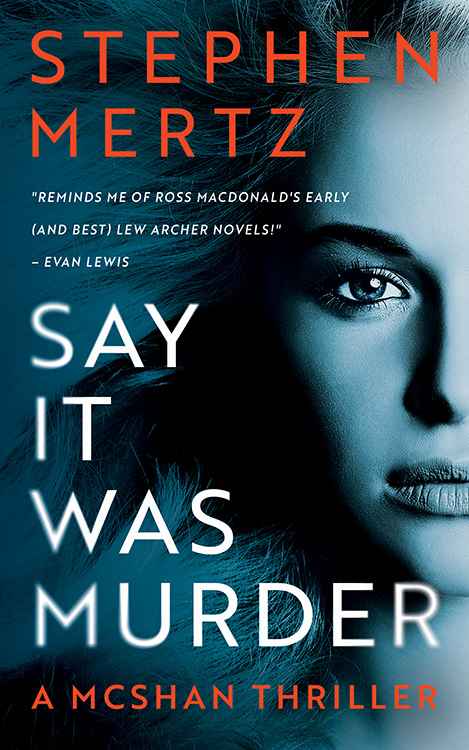 CRITICALLY ACCLAIMED AUTHOR STEPHEN MERTZ IS BACK WITH A PRIVATE EYE NOVEL—CRACKLING WITH PLOT TWISTS AND ENDLESS SUSPENSE.
McShan is tough and smart—a top operative for the detective agency Honeycutt Personal Services. But when he's sent to the picturesque desert landscape of southeastern Arizona to check on the well-being of a former Olympic gymnast who's become involved with a New Age cult, his hands are suddenly full. 
It doesn't take long for murder to rear its ugly head, and McShan finds himself neck-deep in a case involving vicious bikers, an unassuming barber who may be a criminal mastermind, a wealthy entrepreneur hiding dangerous secrets, and too many beautiful blondes with deadly secrets of their own.
Populated with compelling characters and told with a sharp, contemporary edge, this private eye classic will leave readers everywhere breathless.
"Stephen Mertz is the best action writer I've read in a long time!" —Brent Towns