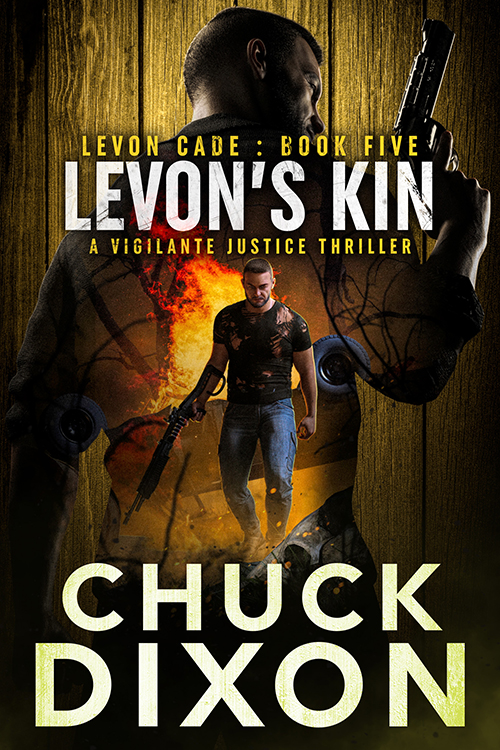 Levon's Kin, Levon Cade #5
The fifth book in the dark crime thriller series—Levon Cade.
On the run from the law, Levon Cade and his daughter, Merry, head back to the hills and hollers that Levon once called home. But his return opens old wounds and tears brand new ones when a man from his past involves him in a deadly game.
A gang war erupts in the high country, with Levon and those he loves caught in the crossfire. A massacre in the deep woods leads to an underworld manhunt for those responsible. Soon, the scenic mountain roads are awash in blood as the body count rises.
His back to the wall, Levon is not about to back down or give up ground…because this time it's family.
"The action is fierce and never lets up."