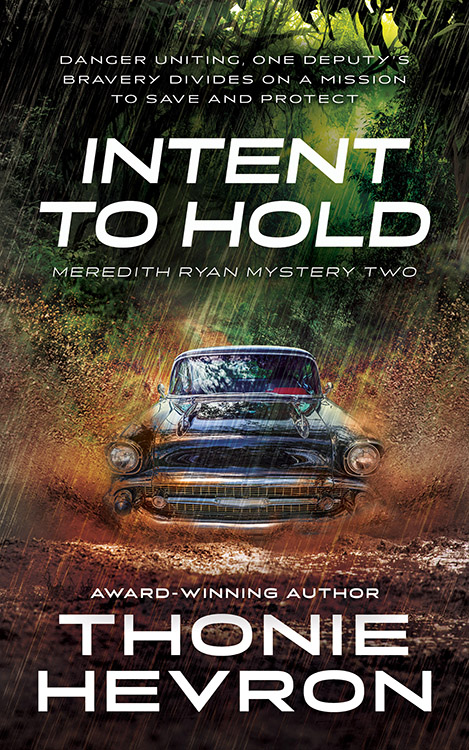 Intent to Hold, Meredith Ryan Mystery #2
When Sonoma County Sheriff's Deputy Nick Reyes answers a call from his estranged wife who's in Mexico and in need of help finding her kidnapped brother, he enlists the help of his partner, Detective Meredith Ryan.
Together, they fly out to Mexico where they are plunged into a morass of intrigue and betrayal that threatens their lives and the lives of their family members. 
Battling nature, the Federales, a crime cartel, and even Nick's wife, they are determined to solve the kidnapping. But can these two detectives subdue their feelings for each another in order to get the job done and preserve a working relationship?
Intent to Hold is a police procedural thriller about a brave, young deputy who identifies and faces her enemies—both within herself and the real world.