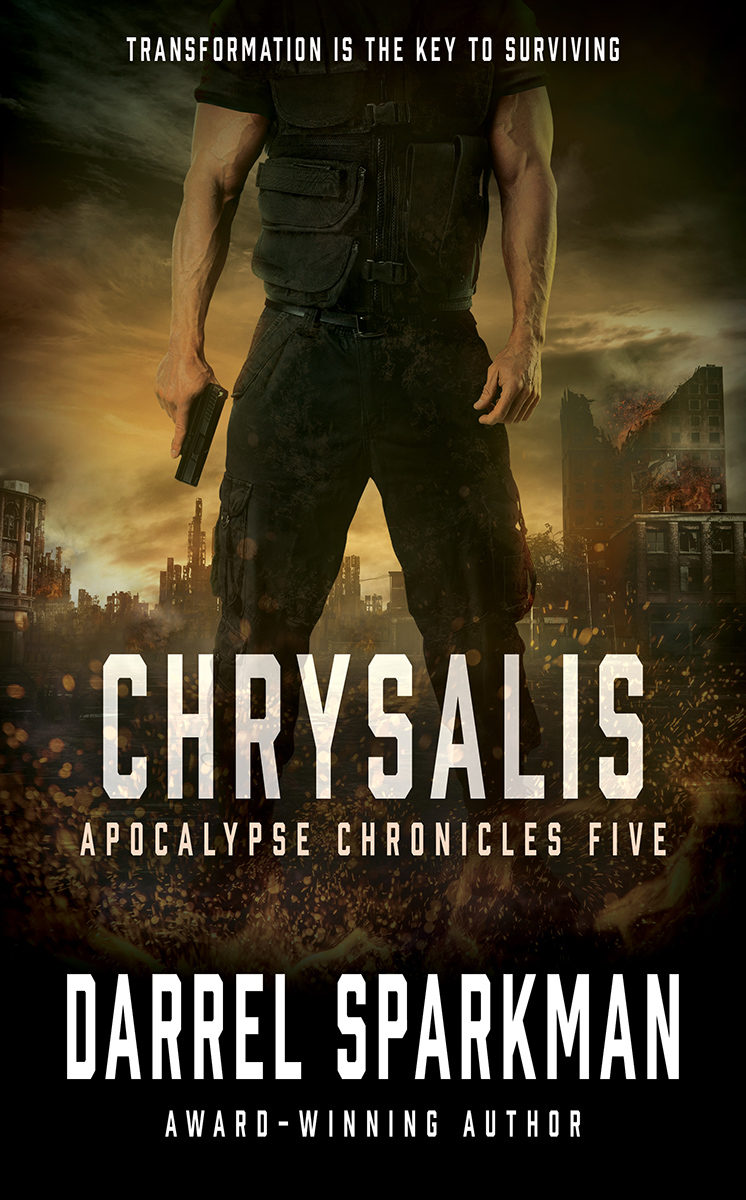 Chrysalis, Apocalypse Chronicles #5
AN APOCALYPTIC THRILLER THAT FOLLOWS A HEART-RENDERING TRANSFORMATION.
Colt Blaine had it all—a great job in scenic Springfield, Missouri, a new house in suburbia, a beautiful wife, and two wonderful kids. And then, in the blink of an eye, it all vanished.
With nothing to barter with for food, a downed power grid, and depleted fuel supplies in the Midwest, an apocalyptic nightmare has begun. Law enforcement and the National Guard are crumbling before organized gangs, and everywhere Colt looks, there are funeral pyres of desperate, starving people with no hope, nowhere to go, and nothing left to do—but fight for survival.
Still alive, Colt must traverse through gangs, sickness, betrayal, and death while finding love and loyalty in unexpected places and emerging an entirely changed man. 
But what will become of his journey from despair to triumph in a dangerous new world…and who will he evolve into to get there?