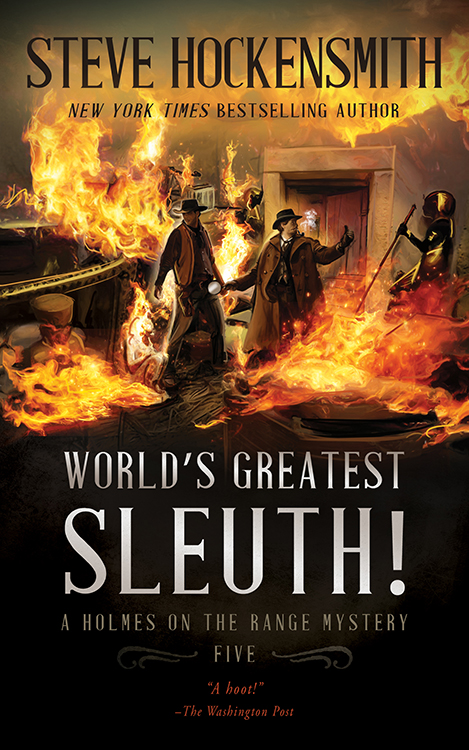 World's Greatest Sleuth!, Holmes on the Range Mysteries #5
SHERLOCK HOLMES MEETS THE OLD WEST IN THIS EXHILARATING MURDER MYSTERY ADVENTURE AT THE WORLD'S COLUMBIAN EXPOSITION. 
When down-on-their-luck brothers Big Red and Old Red Amlingmeyer attend the 1893 World's Columbian Exposition in Chicago, they don't expect to be invited to participate in a contest that aims to unveil the truth behind the death of Old Red's hero—Sherlock Holmes. 
Despite their surprise at being allowed to partake in the competition, both cowboys find themselves in the running for the title of World's Greatest Sleuth alongside renowned detectives from across the world. 
But events take a turn for the worse when the organizer of the contest is found dead, and they're forced to protect themselves from becoming the mysterious murderer's next victims—all while uncovering a potential conspiracy that could shake the exposition's fabled "White City" to its very foundation.
Can Big Red and Old Red use their Holmesian minds to solve the mystery before it's too late?