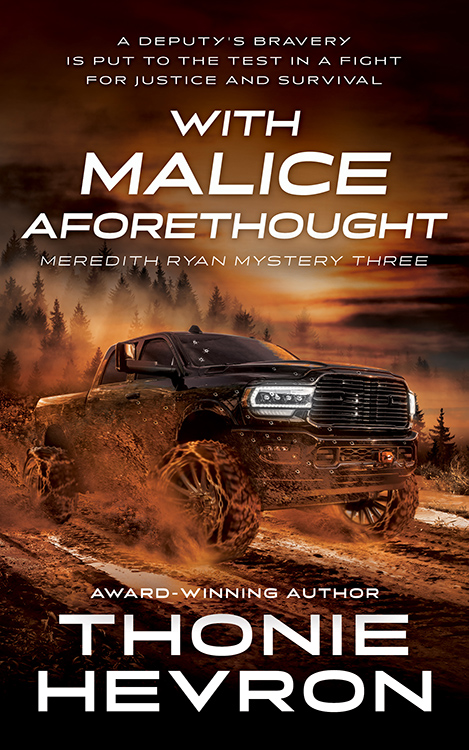 With Malice Aforethought, Meredith Ryan Mystery #3
Detective Meredith Ryan is tagging along with newly promoted Sergeant Nick Reyes on a homicide investigation in the remote Sonoma County hills when they unsuspectingly stumble into an army of white nationalists. 
Fighting to survive against the militia—and a voracious wildfire—they uncover a plot to release a dangerous pathogen into the local water supply that could devastate local law enforcement agencies.
Making their way to safety, Meredith and Nick vow to stop this terrorist plot before it's too late. But as they fight to keep their heads above water and race against the clock to get information, it becomes increasingly clear that they may not make it out alive.
With Malice Aforethought is a police procedural thriller about a brave, young deputy who identifies and faces her enemies—both within herself and the real world.