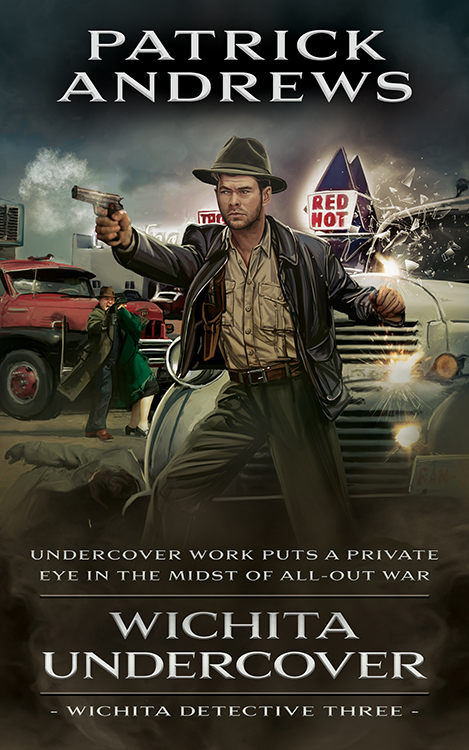 Wichita Undercover, Wichita Detective #3
1940s Wichita, Kansas
Only Private Detective Dwayne Wheeler is capable of submerging himself deep into a gang war among Irish thugs, a Sicilian mob and two different Mafia families—in the middle of the Kansas prairie. 
As a powerful criminal operation from the east coast moves in on a rural area of Kansas for unknown reasons, the FBI enlists Dwayne as an undercover operative. 
But it isn't long before a complicated crime operation shakes up the Wheat State—or for Dwayne to become embroiled in a desperate fight for his life.
Wichita Undercover is book three in a historical private eye series that follows Dwayne Wheeler—a tough and hardboiled detective.