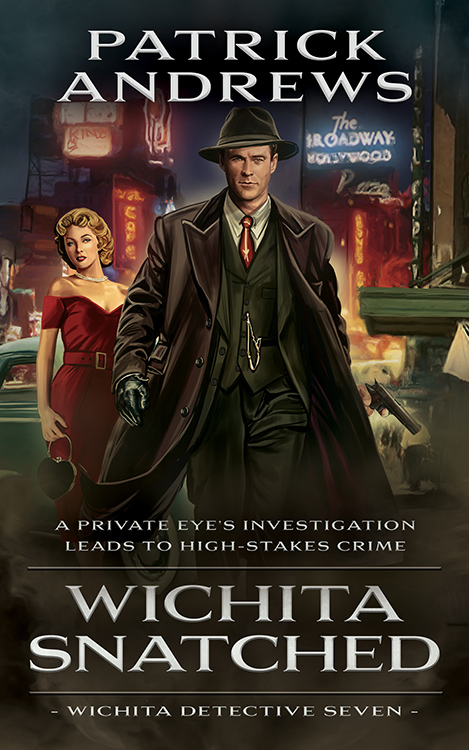 Wichita Snatched, Wichita Detective #7
1950s Wichita, Kansas
Private Detective Dwayne Wheeler and his wife Donna Sue take on their latest case investigating the disappearance of five innocent girls who were promised stardom but instead found themselves trapped in a human trafficking ring.
As they embark on a high-stakes investigation that takes them on a snipe hunt through Hollywood and beyond—chasing leads and following clues—Dwayne and Donna never lose sight of their mission to bring the missing girls home safely, even as they're mistaken for aspiring stars by producers.
The dynamic duo must work together to uncover the truth and solve the mystery before it's too late. But will their escapades lead them down the right path and bring the girls to safety?
Wichita Payback is book seven in a historical private eye series that follows Dwayne Wheeler—a tough and hardboiled detective.