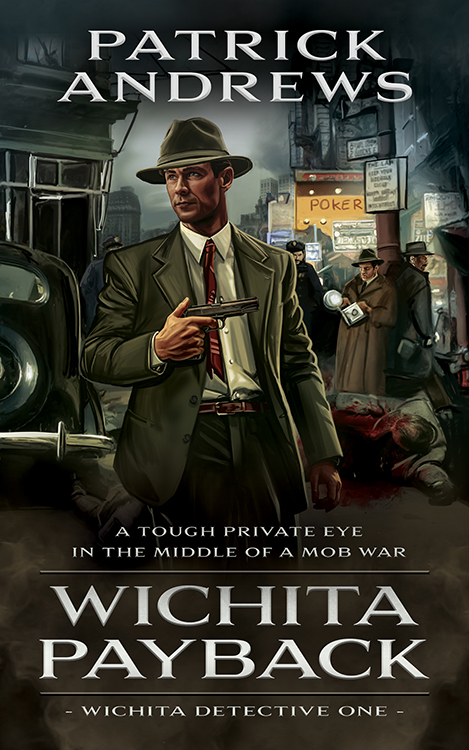 Wichita Payback, Wichita Detective #1
1940s Wichita, Kansas
Dwayne Wheeler, a slightly felonious private detective, plies his trade in the city's sub-culture of bookmakers, bootleggers and hookers. When he is hired to solve the murder of a local bookie and dear friend, the case is quickly linked to the arrival of a Kansas City mobster on the scene. 
Sensing a takeover of local bookmaking and criminal activity in the works, Dwayne's investigation leads him into the upper echelons of Wichita society and into the arms of corrupt police. And it isn't long before some very powerful people decide it would be advantageous if he turned up face down in the Arkansas River. 
Will Dwayne be able to use all his highly developed skills of self-protection to stay alive as he gathers the evidence he desperately needs to solve a murder and prevent K.C. gangsters from invading his beloved city?
Wichita Payback is book one in a historical private eye series that follows Dwayne Wheeler—a tough and hardboiled detective.