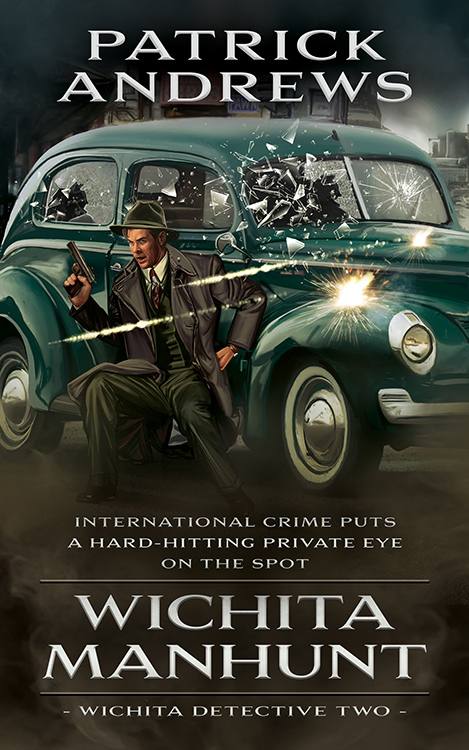 Wichita Manhunt, Wichita Detective #2
1940s Wichita, Kansas
Local shamus Dwayne Wheeler is in the middle of the freewheeling no-holds-barred postwar underworld. Enjoying steady work as a bounty hunter for a local bail bondsman, he can often be found tracking down and apprehending fugitives in a fair routine. 
But when a rather eccentric bail jumper by the name of Fritz Harrigan drops out of sight under mysterious circumstances, Dwayne's care-free life takes on a lethal twist. He quickly discovers that Harrigan has some powerful protectors whose best interests would be served if he remains out of jail. 
Before Dwayne can turn manhunter and get his man, though, he must first discover the secret of the fugitive's shadowy patronage. And as he begins closing in on his quarry, the stakes become higher…and deadlier.
Wichita Manhunt is book two in a historical private eye series that follows Dwayne Wheeler—a tough and hardboiled detective.