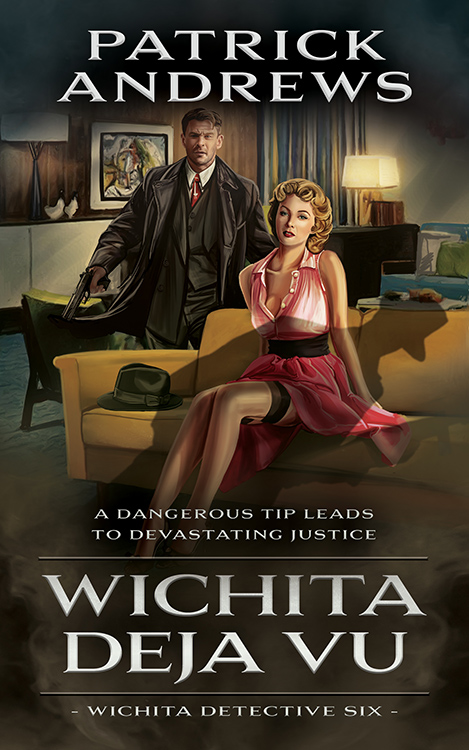 Wichita Deja Vu, Wichita Detective #6
1950s Wichita, Kansas 
When bail bondsman A.J. Kessler asks Private Detective Dwayne Wheeler to accompany him to a small town in western Kansas to capture an escapee, he never imagined being involved in a shoot-out that would end in one man's death.  
Arrested by two U.S. treasury agents, who promise him freedom in return for his help, Dwayne is quickly released and thrown into his own personal hell as two young gangsters—with their minds set on getting even—make it their life's mission to hunt him down.  
But when Dwayne is asked to join in on a secret South American government project, he realizes that his adventures have only just begun. Can Dwayne locate the east coast mafia… Or will he live in peril forever?
Wichita Déjà Vu is book six in a historical private eye series that follows Dwayne Wheeler—a tough and hardboiled detective.