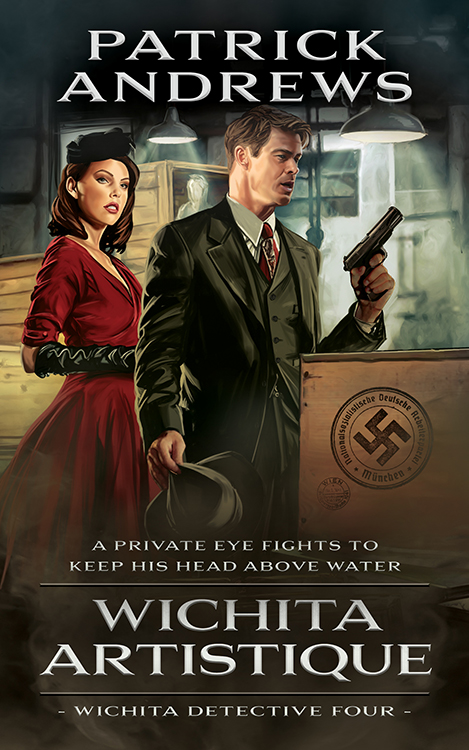 Wichita Artistique, Wichita Detective #4
1940s Wichita, Kansas
World War II is over, but shamus Dwayne Wheeler is about to be caught up in a war of his own. Charged with the safekeeping and transferring of works of art that are sold and traded among a cabal of wealthy collectors, he is content with living an action-free life. 
But when Pete Van Dyke—Dwayne's former commanding officer in the military police—asks him to join in on his latest project, he can't refuse. All too soon, risky circumstances come to light when mysterious powers-that-be want to learn more about the cabal's contact in Wichita. 
Thrust into a precarious mishmash of U.S. military intelligence, a secret Zionist organization, neo-Nazis, Interpol and the FBI, Dwayne must, once again, fight to keep his head above water in a race against time. 
Wichita Artistique is book four in a historical private eye series that follows Dwayne Wheeler—a tough and hardboiled detective.