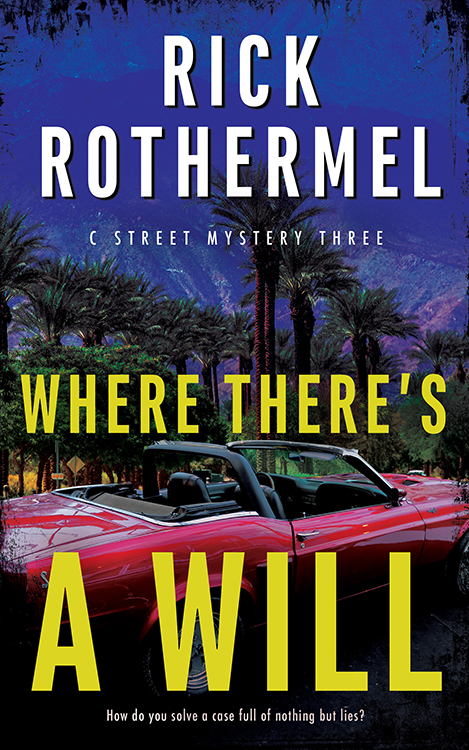 Where There's a Will, C Street PI Mystery #3
In this prequel to the first two C Street Mystery books, L.A. Private Investigator Street's assignment is simple—locate an estranged sister for a midwestern man who wants to grant her a share of their late parents' sizable estate. 
But when Street discovers that the sister changed her name almost twenty years ago and became a famous actress, his strait-laced case becomes more arduous. Even more so after a lethal attempt is made on the movie star's life.
Surrounded by an actress with secrets of her own and a man looking more suspicious than at-first glance, Street is stuck in a race against time to solve his investigation before someone gets hurt beyond repair…