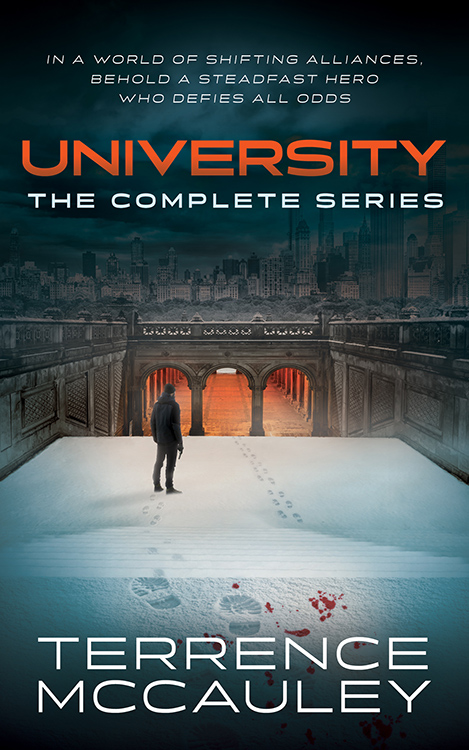 University: The Complete Series
An unforgettable series where enemies come and go, but one hero remains resilient.
In Sympathy for the Devil, James Hicks runs The University, a clandestine organization using its vast intelligence to strike back at terrorists all over the globe. When his brilliant protégé is turned by a terrorist group operating on U.S. soil, he must use The University's covert global network to uncover a deadly plot threatening to unleash a new era of chaos and anarchy.
Hicks and The University are caught in deadly crosshairs during A Murder of Crows. Every intelligence agency is on the hunt for the elusive terrorist known as The Moroccan. When Hicks and his crew capture The Moroccan, they find themselves in a strange new world where allies become enemies, and enemies become allies. 
The stakes are at their highest in A Conspiracy of Ravens when Hicks finds his true enemy, a criminal organization known as The Vanguard. The Vanguard is a deadly organization comprised of the worst people imaginable. When Hicks uncovers a solid lead, his world explodes, and The University finds itself in open combat against an unknown enemy. 
During The Moscow Protocol, Hicks is on the road to recovery from extensive facial reconstructive surgery when he finds one of the most wanted men in the world. The intelligence community needs him, and The Vanguard wants him dead. Forced into hiding, he must come up with a way to trap the Vanguard and end its threat to democracy once and for all.