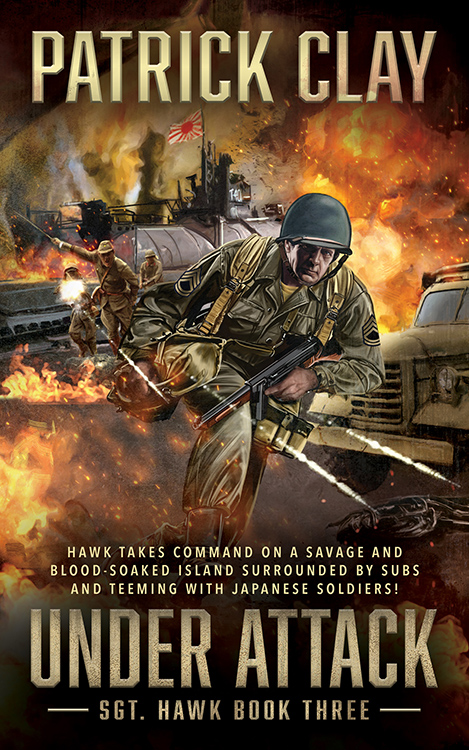 Under Attack, Sgt. Hawk #3
ISLAND MASSACRE!
When Sergeant James Hawk's Marine battalion gets wiped out by Japanese submarines off the war-torn province of New Guinea, he—cut off from all hope—boldly takes command, knowing that survival means locating and destroying the deadly base.
Driving through wild and dense forests swarming with Japanese soldiers and vicious savages, his mission becomes a bloody one. The fatalities are high, and the air strikes relentless. But as a wounded Hawk pushes on, he begins to realize…this is only the beginning. 
Will Hawk prevail over all the hell war has to offer before his ultimate and final battle?