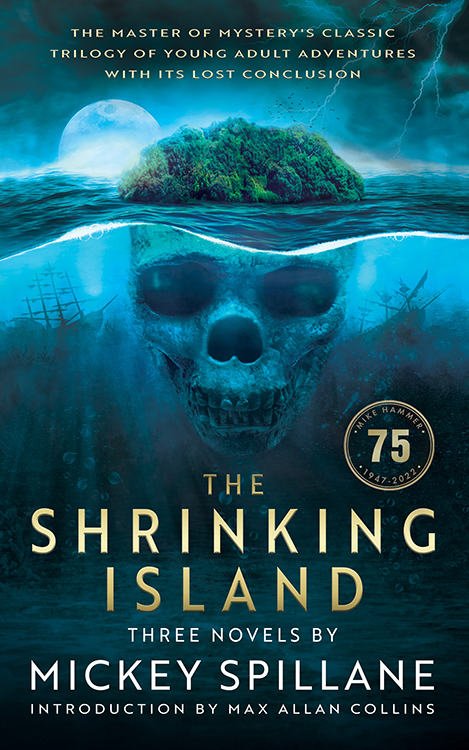 The Shrinking Island: Three Novels by Mickey Spillane
An exciting trio of classic boy's adventures from a recognized Grand Master in the mystery genre—Mickey Spillane.
In The Day the Sea Rolled Back, an inexplicable freak of nature rolls the sea back from the shores of the Caribbean Island of Peolle and allows Larry and Josh to search for the wreck of the Nantucket Belle and its supposed hoard of Spanish treasure. But—unbeknownst to them—the boys are closely tracked by a pair of local fishermen who mean to take the treasure for themselves.
During The Ship That Never Was, Larry and Josh task themselves with rescuing an ancient sailor adrift in a mysterious longboat and find themselves involved in finding a lost island and restoring a missing heir to the throne of a kingdom.
In The Shrinking Island, Larry and Josh embark on their most exciting adventure yet when they find themselves up against dangerous storms, a missing Spanish galleon, a gang of greedy salvage hunters, and a disappearing Island in a race against time to save the sacred land of their friend's ancestors…
Mickey Spillane is considered one of the greatest writers of the 20th Century for not only creating Mike Hammer—the toughest private eye of all time—but for many other hardboiled novels that turned a generation of well-mannered mysteries on their head. In this collection, the adventures of Larry and Josh will thrill those seeking adventure…