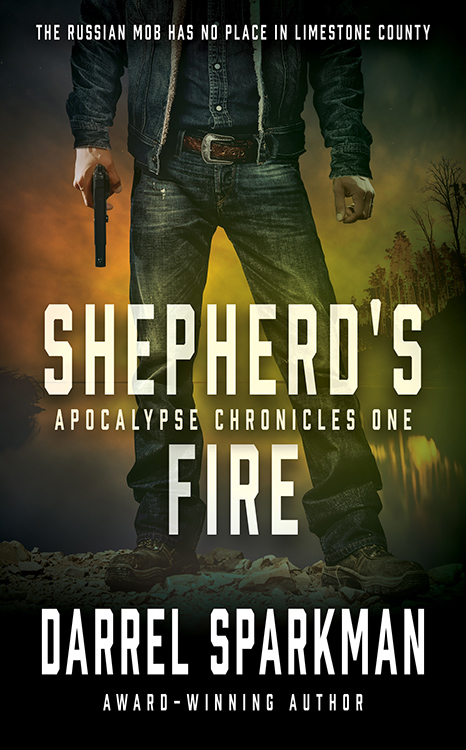 Shepherd's Fire, Apocalypse Chronicles #1
A FAST-PACED PRE-APOCALYPTIC THRILLER THAT EMBODIES TRUE HOPE FOR A BETTER LIFE. 
Jim Lane is pulling himself together after burn-out from a rescue gone bad when his peaceful life on Stockton Lake is shattered. Jolted by betrayal, he survives an attempt on his life only to be drawn into a bloody turf war with the Russian mob. 
But County Sheriff Rita Morris knows his history and isn't buying his explanation. Having lost her husband to a random shooting and unsure if she's ready to move on, Rita can't deny the connection she feels with Jim. It's a complication, but the pair form a united front with a simple message for the Russians—get out of Limestone County!
From the moment the first bullet flies, Jim steps into a whirlwind of twists and turns, new love, a bond with an old friend ready to hurtle to the end with an ally he never expected…and a blood debt that will keep him looking over his shoulder for the rest of his life.