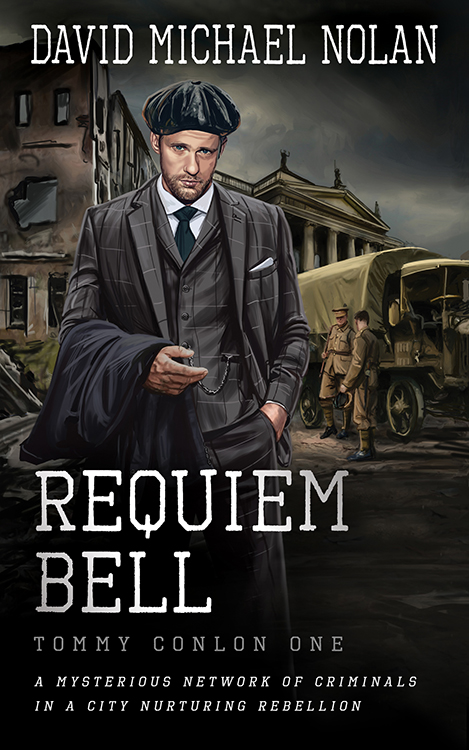 Requiem Bell, Tommy Conlon #1
Dublin, Ireland 1917
Tommy Conlon has returned to the city he fled years before having fought in the trenches of the First World War. Now a trained killer, all Conlon wants is a quiet life. He is eager to move on from the violence, crime and lost love that forced him to leave his homeland a few years before.
But in a city torn by rebellion—and filled with gunrunners, informers and dangerous men—Conlon's past will catch up to him and force him to embrace the violence he is so good at.
With his best friend having disappeared, he begins an investigation which drags him into the dark heart of Dublin and into the orbit of smugglers, gangsters and gamblers.
But these men underestimate Conlon at their peril. And when they push him too far, he pushes back and brings some of the violence of the Great War to the streets of his hometown in a spectacular and thrilling fashion.
An atmospheric, action-packed historical crime thriller, Requiem Bell delivers violence, tragedy, intrigue and wit, and establishes revolutionary Dublin as a great city in noir tradition, filled with shadows, guns and danger.