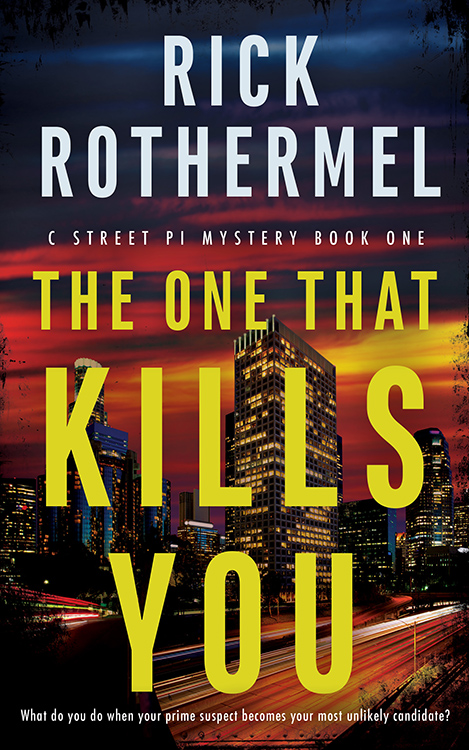 The One That Kills You, C Street PI Mystery #1
DETECTIVE FICTION AT ITS FINEST.
It's 2010, and auto racing legend Ronnie Connors and his wife were brutally murdered over thirteen years ago. The case has yet to be solved, and everyone involved has remained unsettled.
But when L.A. Private Investigator C Street is allowed to examine the crime and look beyond a long-presumed suspect, he uncovers a unique cast of culprits involved in a clever and perplexing web of crime and corruption. Dead bodies—spread over two decades and two states—further complicate and amplify his investigation. 
Borrowing from the best and giving no quarter to his opponents, will Street be unstoppable in his pursuit of the truth?