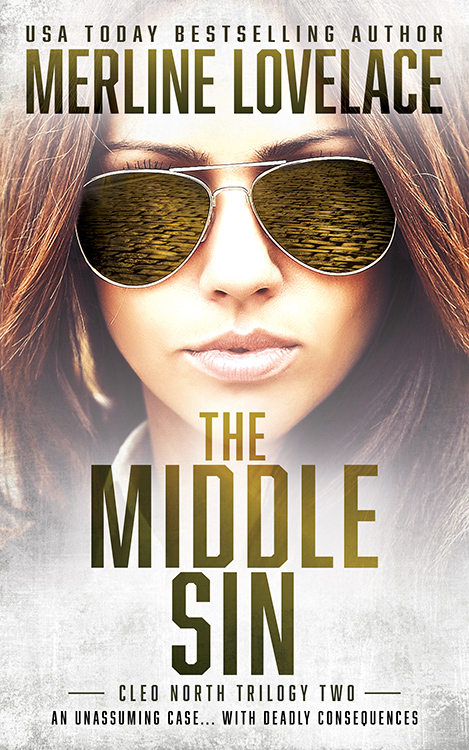 The Middle Sin, Cleo North Trilogy #2
An exhilarating military-industrial investigative tale…
When a young woman vanishes without a trace, former USAF Special Agent Cleo North is hired to find her. But cold trail after cold trail lead nowhere until Major Jack Donovan—a special agent within the Air Force's Office of Special Investigations and the on-again, off-again man in Cleo's life—joins the case.
Soon, Cleo and Jack are trying to determine why a low-level employee had access to top secret Navy contracts and the engineering schematics of a ship carrying deadly cargo. But when the evidence leads them to Malta, they uncover a massive threat with international consequences. 
Absolutely nothing is as it seems—and time is running out for them to find the key to a terrorist's deeply hidden sins.