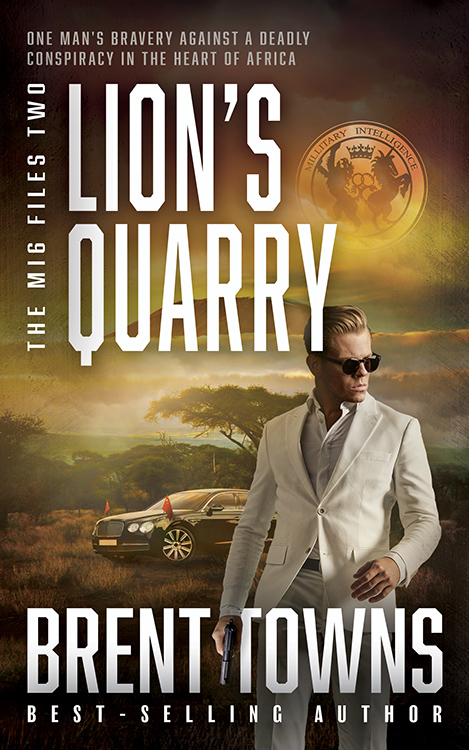 Lion's Quarry, The MI6 Files #2
MI6 IS READY TO SHED BLOOD IN BOOK TWO OF BEST-SELLING AUTHOR BRENT TOWNS' ACTION-PACKED SERIES. 
Sent to Africa to secure the release of Prime Minister Mboya of Zamboro—who was displaced and jailed during a military coup—former Royal Marine Commander Richard Todd uncovers a scheme in play for the country's rich mineral resources. But MI6 needs proof.
On the hunt, Todd goes on a deadly undertaking to obtain a memory stick with data capable of upending a nation. 
Can Marine-hardened Todd live long enough to complete his mission…or will bodies keep dropping?