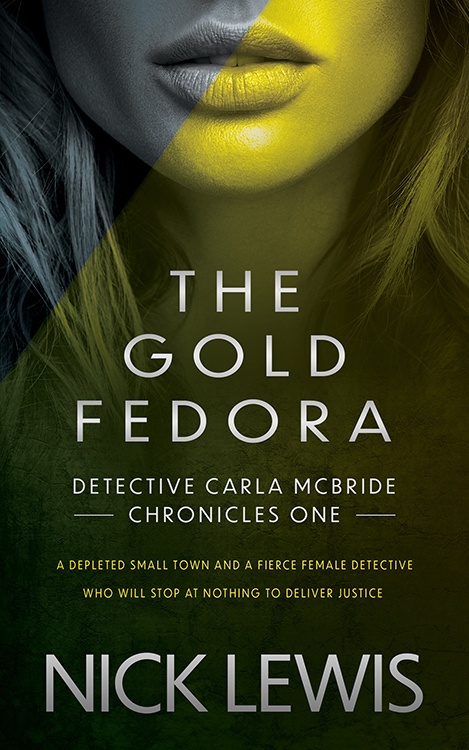 The Gold Fedora, Detective Carla McBride Chronicles #1
Oakmont is a small peaceful town in the Bluegrass Region of Kentucky—until it's brought to its knees by a heinous crime with a cornucopia of possible suspects. When the lead detective on the case is unexpectedly suspended, Police Chief Brock Evans looks to assign another detective before the case turns cold. 
Detective Carla McBride—a brash Irish detective full of red-headed tempers and passions—is the only logical choice. But with the investigation being continuously riddled with bizarre twists and turns, she can't help but wonder whether she has what it takes to solve this exceedingly difficult case. 
Through a chance meeting and a blue golf ball marker embossed with a gold Fedora found at the scene of the crime, Walt Blevins, publisher of The Daily Reporter, explodes on the scene. As he and Carla develop a relationship built on shaky ground, the case soon becomes an out-of-control scramble to deliver justice.
Together, can Carla and Walt untangle the never-ending web of indiscretion, deceit, and loyalty on their quest for justice? Or will their abilities and patience be tested until the very end…