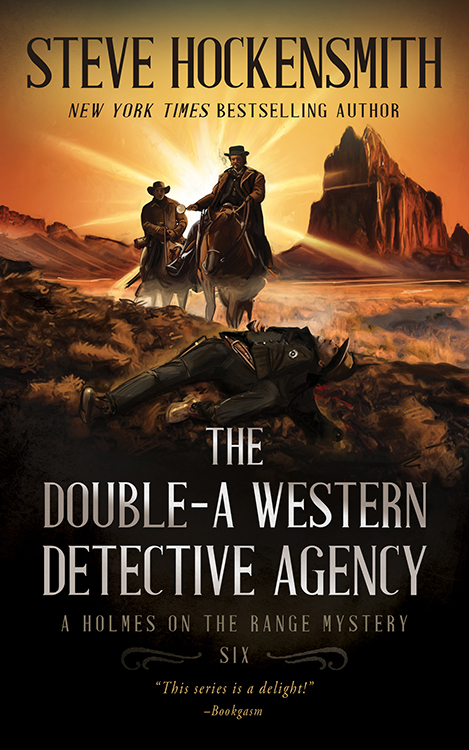 The Double-A Western Detective Agency, Holmes on the Range Mysteries #6
SHERLOCK HOLMES MEETS THE OLD WEST IN THIS ACTION-PACKED WESTERN MURDER MYSTERY FULL OF RANGE WARS AND RUSTLERS.
Sherlock Holmes-worshiping brothers Big Red and Old Red Amlingmeyer have finally achieved their dream of starting their own sleuthing business—The A.A. Western Detective Agency. But this new venture is not without challenge.
Their partner, Colonel Crowe, is almost as cantankerous and secretive as Old Red himself, and his daughter insists on tagging for the agency's first assignment—which lands them smack dab in the middle of a range war where they find themselves in a shootout with rustlers instead of rustling up clues.
When violence claims an unexpected victim, the cowboy detectives are called to holster their guns and use their skills to track down the killer.
Can the Double-A Western Detective Agency survive its first case while being ambushed at every turn?