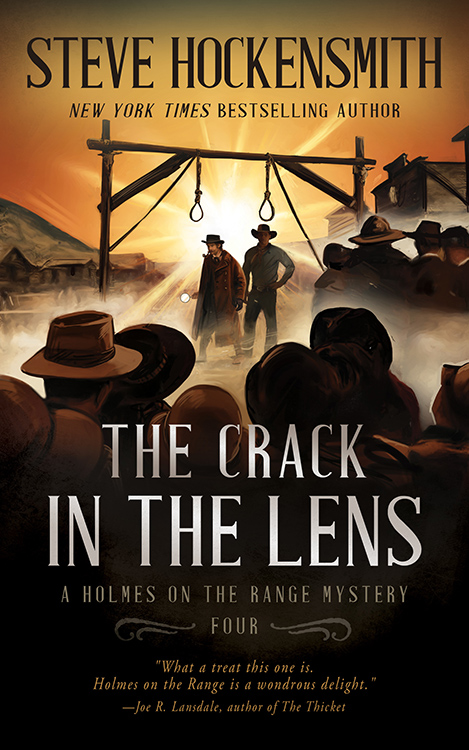 The Crack in the Lens, Holmes on the Range Mysteries #4
SHERLOCK HOLMES MEETS THE WILD WEST IN THIS HAIR-RAISING MURDER MYSTERY THAT HITS CLOSE TO HOME IN TRUE COWBOY FASHION.
Big Red and Old Red Amlingmeyer are back in the saddle and on the trail to solve another murder—and this time it's personal.
Years ago, Old Red's one true love was brutally murdered. Now, he's returning to the scene of the crime in the hopes that his study of Sherlock Holmes' work has given him the expert know-how to capture his beloved's culprit once and for all. 
But as the brothers begin their investigation, they face resistance from the community, who wish to keep the secrets of the past buried forever—and the brothers buried with them. 
With the crime and the killer proven insane, will Old Red's Sherlockian logic be enough to solve the case?