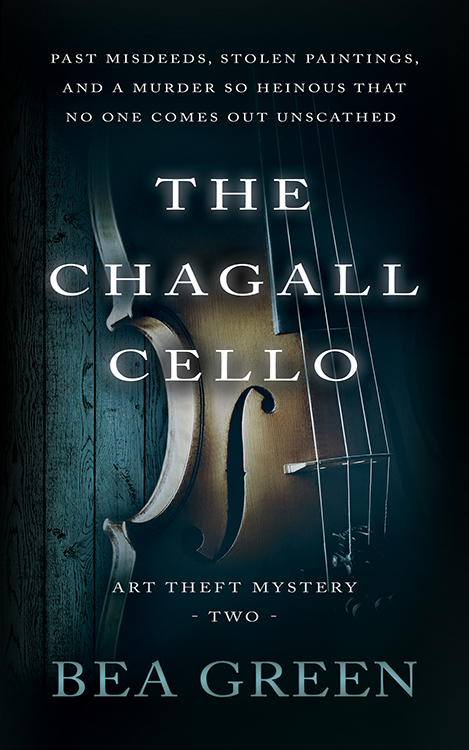 The Chagall Cello, Art Theft Mystery #2
When Detective Chief Inspector Richard Langley and Detective Inspector Eilidh Simmons are tasked with investigating a stolen Botticelli painting from the home of a former slave trader—at Penrhyn Castle in Wales—three brutally murdered bodies are discovered in Hampstead Heath, London. 
One victim appears to have been tortured with pieces of broken glass and has in his possession a cello with two Chagall paintings hidden in it—stolen during the Night of Broken Glass in Nazi Germany.  
As dedicated detectives work together to track down the original owners of the Chagall paintings and uncover if the murders are part of a revenge killing, a plot more intricate than anyone thought possible begins to unfold… And no one is safe.