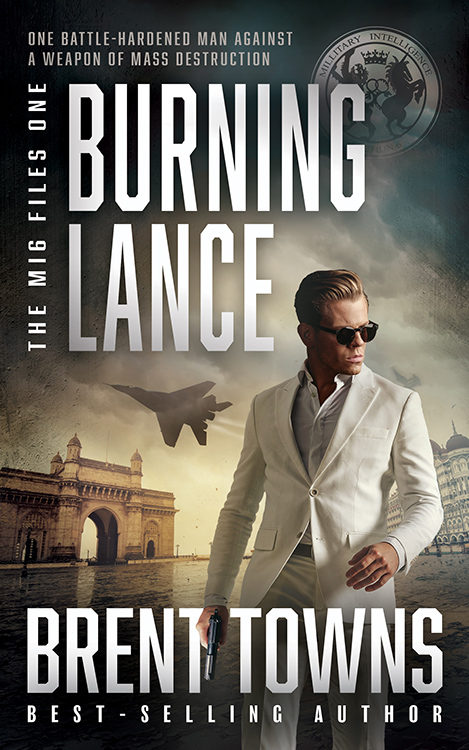 Burning Lance, The MI6 Files #1
BEST-SELLING AUTHOR BRENT TOWNS IS AT IT AGAIN WITH A THRILLING, NEW MEN'S ADVENTURE SERIES.
After his team was smashed while working for the Global Corporation on a mission with old friends—John "Reaper" Kane and Raymond "Knocker" Jensen—former Royal Marine Commander Richard Todd was sought out by MI6. They needed someone with combat experience and a hard edge to match as the world began spiraling out of control.
Their need for him is even greater now that someone has stolen a Russian laser with the power to destroy an entire city block. 
Is Marine-hardened Todd up to the task…or will he buckle under the pressure?