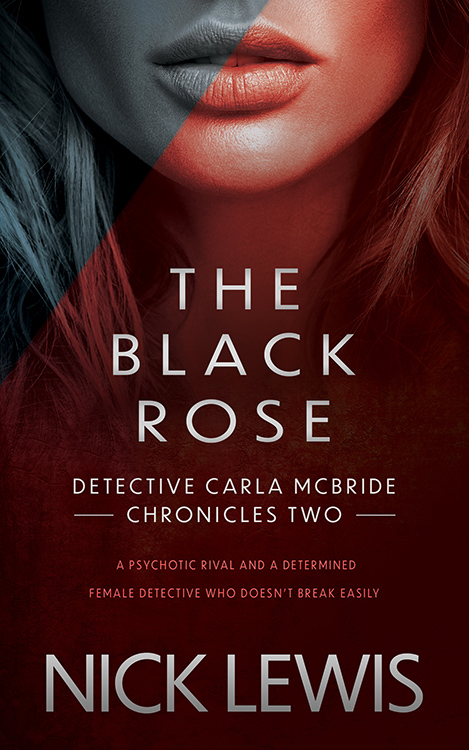 The Black Rose, Detective Carla McBride Chronicles #2
Detective Carla McBride's experience, patience, and emotional psyche are being put to the test. Risking her life investigating dangerous situations, her nemesis, John Dickerson, is still out there—lurking in the background—and, with a psychotic game of revenge on his mind, Carla begins to worry who he will target next.
But how and when John strikes depends on which person will satisfy his psychotic thirst. And after life-altering events, Carla is prone to his clutches.
Constantly questioning her life and the changes that have had a profound effect on her destiny, she joins forces with Walt Blevins to put the pieces of this ever-changing mystery in place—once and for all. 
On the hunt for justice, will Carla's fate finally be revealed…or will it remain a mystery? More importantly—will she and Walt be able to catch a psychotic antagonist who enjoys playing brutal games?