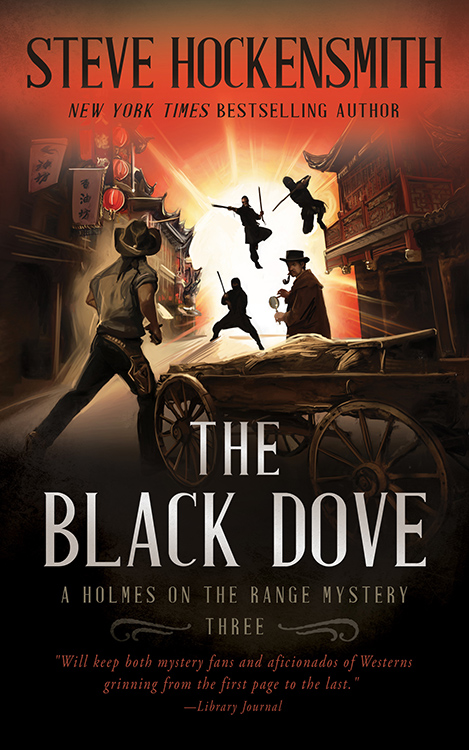 The Black Dove, Holmes on the Range Mysteries #3
SHERLOCK HOLMES MEETS THE OLD WEST IN THIS EXCITING DETECTIVE ADVENTURE CHOCK-FULL OF CRIME LORDS AND CUTTHROATS.
Sherlock Holmes-obsessed Big Red and Old Red Amlingmeyer are hanging up their spurs and bringing their sleuthing to the dangerous streets of San Francisco. And despite their unfamiliarity with city ways, one thing remains the same—their unmatched talent for getting into trouble.
It's not long before the Amlingmeyer brothers face off against Chinatown crime lords and Barbary Coast cutthroats. 
Thankfully, they have a new—if not duplicitous—friend along for the ride, whose wily charms have the potential to save them when they stumble into the middle of a Tong war and trudge through the criminal underworld to track down the mysterious "Black Dove" in time to unmask a murderer.
Will Big Red and Old Red be able to save an entire city from disaster before it's too late?