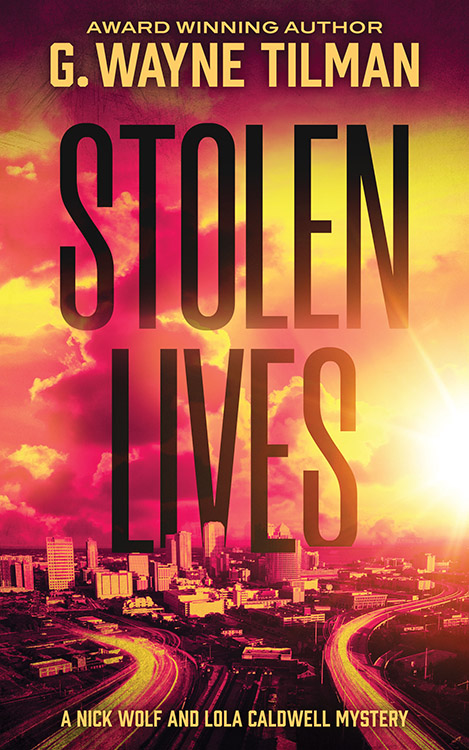 Stolen Lives, Nick Wolf and Lola Caldwell Mystery #1
A hard-hitting detective with a thirst for justice and a highway patrol trooper with an obsession for finding the truth team up to take on the case of a lifetime. 
Detective Sergeant Nick Wolf is tasked with dissolving a human trafficking ring on one of America's most notorious routes—the I-4 Corridor between Tampa Bay and Orlando, Florida. Relentless in his pursuit, he assembles a top-tier, multi-agency task force that liberates over fifty victims and lands him with a career-ending injury.
Forced into early retirement and unable to stay away from the action, Nick starts his own private investigation firm, where he crosses paths with Florida Highway Patrol Trooper Lola Caldwell. Instantly drawn to her investigative prowess, bravery, and combat skills, Nick recognizes Lola as the perfect partner and adds her to his agency, both professionally and personally.
As this dynamic duo work to tackle an array of compelling cases, their experiences in combating human trafficking lead them to their most challenging investigation yet—the kidnapping of a prominent judge's young granddaughter.
Will Nick succumb to the shadows of his past and present limitations, or will he and Lola find a way to work together and locate the missing girl before it's too late?