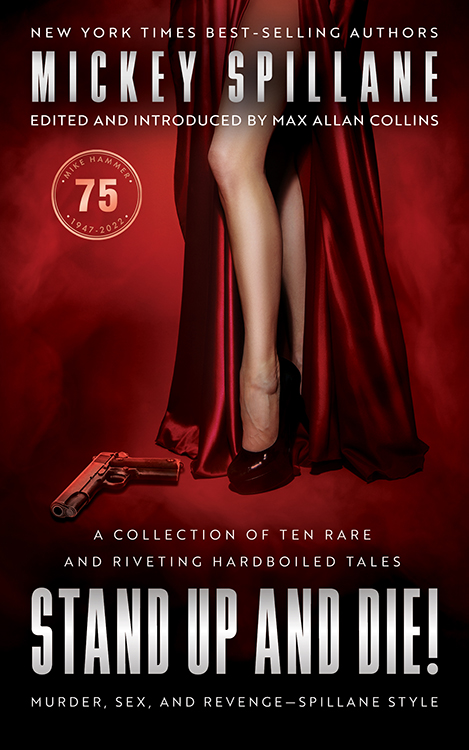 A BEST-SELLING AUTHOR MICKEY SPILLANE COLLECTION OF LONG-THOUGHT-LOST HARDBOILED TALES.
All of Spillane's classic ingredients—betrayal, sex, gangsters, and, of course, revenge—are in one place for the first time and told in his trademark muscular prose. 
Readers familiar with Spillane will revel in the purity of these granite-hard crime stories that provide everything they expect and more from their favorite author. Those new to the works of the biggest selling mystery writer of the 20th century will discover Spillane's one-of-a-kind world of killers, femme fatales, and heroes more dangerous than meat-hook-wielding psychopaths… 
A total of ten of Spillane's rarest adventures are included in this collection, so be sure to put it at the top of your must-read list!
Often imitated, never equaled, Mickey Spillane and his creations are always unique and exciting. A true delight for crime fiction fans, this edition is sure to become a collector's item.
Stand Up and Die! includes: Stand Up and Die, Together We Kill, The Girl Behind the Hedge, The Pickpocket, I'll Die Tomorrow, Everybody's Watching Me, Tomorrow I Die, Hot Cat, The Gold Fever Tapes, and Tonight I Die—A Mike Hammer Story.