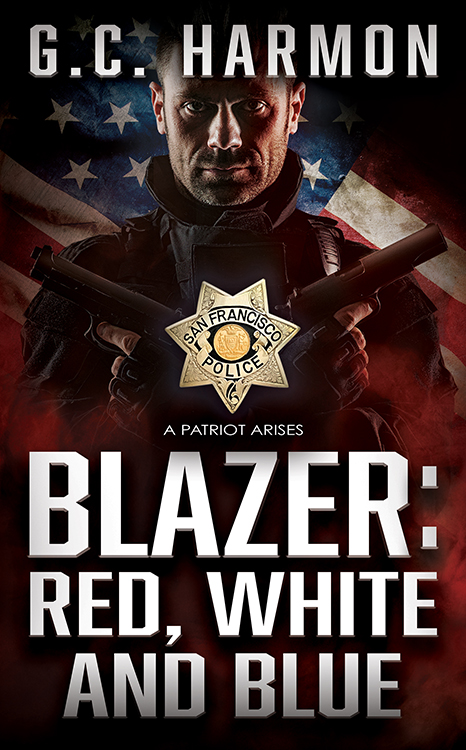 Red, White and Blue, Blazer #2
BLAZER IS DETERMINED TO TAKE DOWN THE CARTEL AND END THEIR CAMPAIGN OF VIOLENCE IN THIS BLISTERING ACTION THRILLER.
Steve Blazer is an honest San Francisco cop—with a reputation for attracting trouble.
While tracking down a Latino gang leader, Blazer comes across a massive cocaine stash where he discovers that a ruthless Mexican Cartel is targeting San Francisco. Any interference with their plans results in violence—turning streets into combat zones. In response, the San Francisco Police Chief reinstates a unit known as Special Forces. It's a risky notion. Special Forces was shut down years ago under a cloud of suspicion. But Blazer, as its new Sergeant, is tasked with keeping the unit honest.
Too bad the squad is immediately involved in the death of a Latino gang member, and accusations and media slanders escalate the city into a race riot. Determined to regain control, Blazer sends one of his men on an undercover operation in the belly of the gang. However, the deeper his undercover agent goes, the more Blazer sees him losing control. With the Special Forces unit in jeopardy of being shut down, the cartel tightens its hold on the streets. But not before Blazer's unit discovers the gang leader's location.
Blazer must now choose between the department and the badge itself. Does he step back and honor the department that wants him out, or push forward shielded by the values of the badge he cherishes and save the city he's sworn to protect?