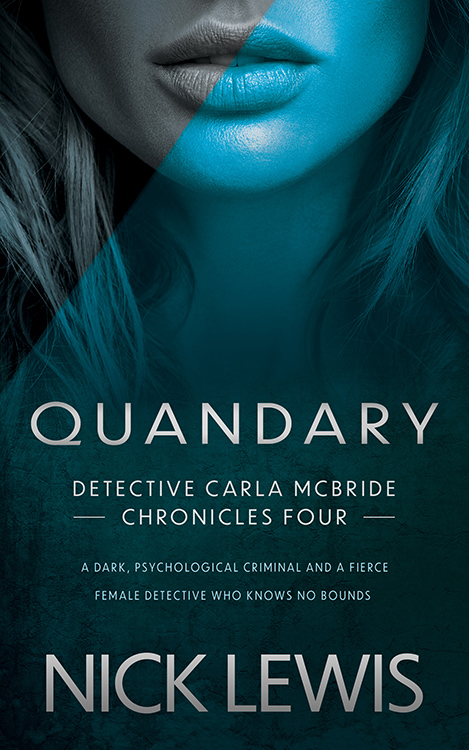 Quandary, Detective Carla McBride Chronicles #4
Incumbent City Commissioner Bryan A. Walters just lost his re-election bid after seven consecutive terms in office. Now, he's missing. Not only one of the most powerful former city officials, Bryan is also CEO of Oakmont Trust and Savings—the largest bank in the community. 
Hired to investigate his disappearance, Detectives Carla McBride and Bernie Kowalski start by searching his home. Shocked at the discovery they find inside, the case quickly becomes their most challenging and bizarre one yet.
Reaching an impasse in the investigation, they take a calculated risk by hiring Beth Pendergast, the police department's forensic psychologist and profiler. 
Justice for all is the end goal. But will Carla, Bernie, and Beth be able to take down a devious criminal who enjoys playing mind games?