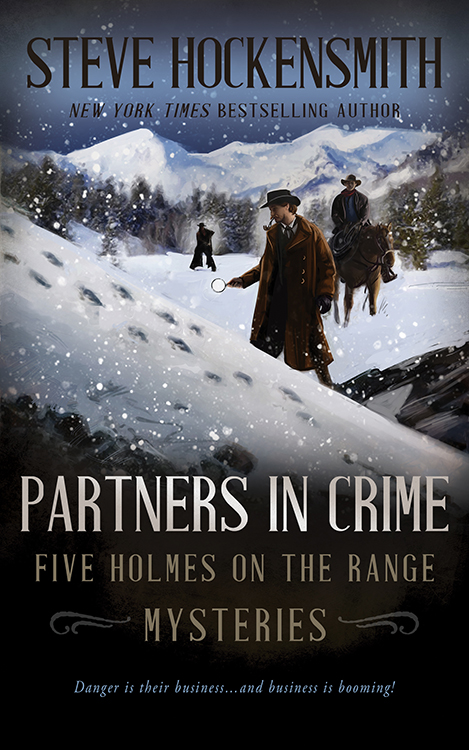 Partners in Crime, Five Holmes on the Range Mysteries
Ride into a world where Sherlock Holmes meets the Wild West.
Saddle up for adventure with the eccentric cowboy detectives, Big Red and Old Red Amlingmeyer, as they embark on a thrilling journey to establish their dream detective agency in the Wild West. 
In this action-packed collection of five stories, join the brothers as they navigate disastrous homecoming trips, strange newspaper feuds, supernatural kidnappings, deadly Christmas celebrations, and a high-stakes conspiracy threatening to tarnish their budding careers. 
With their Sherlock Holmes-inspired wit and determination, can they crack the cases and outsmart the culprits?