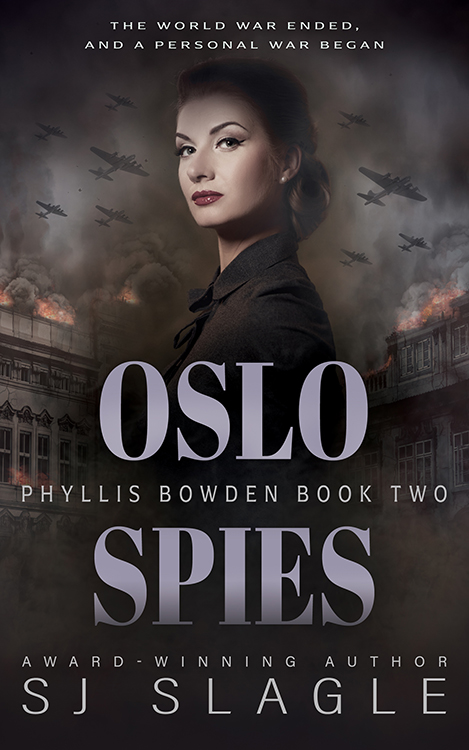 Oslo Spies, Phyllis Bowden #2
DARK, SOMETIMES HEART-WRENCHING—HISTORICAL FICTION SET IN THE AFTERMATH OF WORLD WAR II.
1945, Oslo, Norway
Norway is a destroyed country at the end of World War II. After a grueling five-year German occupation, Norwegians have lost more than can be imagined.
Phyllis Bowden, a young woman in military intelligence, flies to Norway to work for the War Department at the Embassy in Oslo. It seems an impossible assignment—help change the lives of Norway citizens, whose legacies and surroundings were devastated beyond repair.
But when Phyllis finds a starving, young girl in the restroom of a downtown café one night and tries to do everything she can to help her, her original assignment pales in comparison. The child of a Norwegian mother and German officer, the girl has Phyliss' heart. But Norway's political issues as a war-torn country on the brink of collapse start to arise, and they begin sweeping themselves clean of all Germans—soon after searching for the young girl Phyllis has grown fond of.
As Phyllis battles with herself and questions whether or not to save the child's life, she begins to wonder … Can the impossible be achieved without causing an international incident?