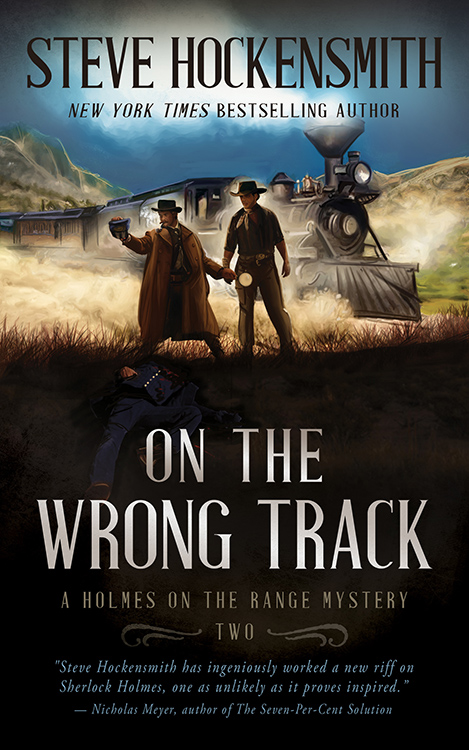 On the Wrong Track, Holmes on the Range Mysteries #2
SHERLOCK HOLMES MEETS THE OLD WEST IN THIS GRIPPING ADVENTURE ON A TRAIN RIDE TO DANGER. 
Two Sherlock Holmes-worshiping cowpokes, Big Red and Old Red Amlingmeyer, are embarking on a new adventure in the Old West. When they take a job as guards for the hated Southern Pacific Railroad, they find themselves heading full-steam towards disaster. 
They've barely left the station when the train they're on is robbed, and the baggage man loses his head—literally.
With a whole host of suspects to sift through—a drunken Pinkerton, a mysterious beauty, a secretive Chinese doctor, and a deadly swamp adder with a taste for cowboys—these wannabe bronco detectives must work hard to solve a three-pipe problem.
Can Big Red and Old Red make it to the end of the line alive?