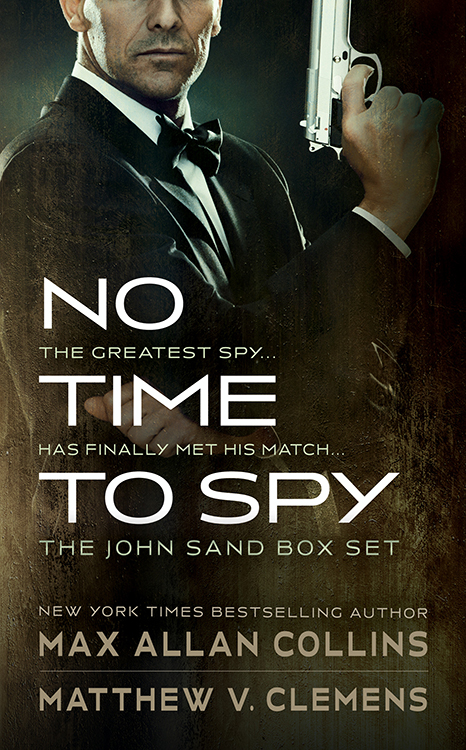 No Time to Spy: The John Sand Box Set: A Spy Thriller Series
A spy never retires …
John Sand is the world's greatest spy, and this thrill-packed collection follows three of his top-secret missions, full of hard-hitting action that is sure to have you on the edge of your seat.
In Come Spy with Me, Sand is pulled back into a world full of secret intelligence where he's on board for the most dangerous mission of his life. The enemies are deadlier. The stakes higher. The threats more complex.
Live Fast, Spy Hard follows Sand as he works to track down the beautiful Mrs. Sand while crossing continents and dodging death traps.
In To Live and Spy in Berlin, Sand is hunting stolen uranium, and he knows if he doesn't find it soon, he'll be hunting something very different—a nuclear bomb.
The John Sand Series invokes the best of the original spy thriller, which follows a recently retired British secret agent in the early 1960s. His real-life exploits inspired a very famous series of best-selling novels by a friend in the spy game.