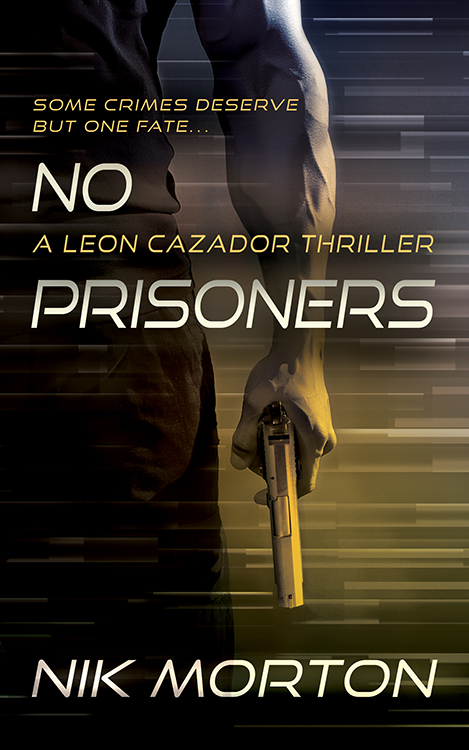 No Prisoners, Leon Cazador #2
Some perpetrators of crime deserve only one fate—no prisoners.
When Leon Cazador discovers the body of a fellow investigator who was working with the British National Crime Agency to infiltrate a pedophile group that uses the pursuit of golf as a cover for their organized abuses, he refuses to chalk it up to coincidence. 
Seeking justice for his fallen friend, Leon is presented with another missing person's case. But this one is decidedly different. Diving deeper, Leon finds himself one step closer to uncovering the deadly pedophile ring that took down his comrade.  
Finding missing persons is all in a day's work for Leon. But can he fight his ultimate nightmare in a race against time to save a group of innocent children and exact revenge on their abusers?