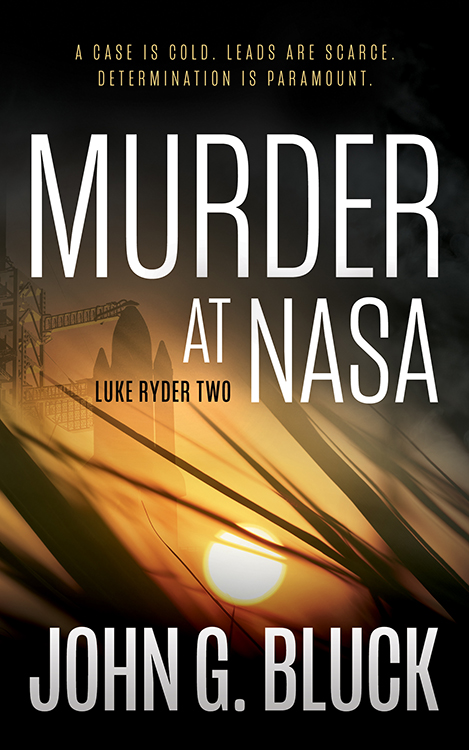 Murder at NASA, Luke Ryder #2
UNCOVER THE TRUTH BEHIND A COLD CASE MURDER AT NASA IN THIS THRILLING INVESTIGATION.
By the year 2030, the investigation into the brutal murder of NASA Space Plane Test Manager Scarlet Hauk has grown cold. In a last-ditch effort to solve the case and give an up-and-coming agent experience, the FBI assigns Agent Rita Reynolds with the impossible—find a lead.
To assist in her investigation, Rita enlists the help of Kentucky Deputy Sheriff Luke Ryder, known for his acute detective skills, who must go undercover in California where he will work in public affairs at NASA.
Given the access he and this cold case so desperately need, Luke interviews potential suspects and employees who were involved in a classified project the deceased was managing—in the name of feature articles for an employee newspaper—while secretly trying to uncover the murderer's identity.
An honest man, can Luke maintain his covert identity and finally close the books on this cold case?