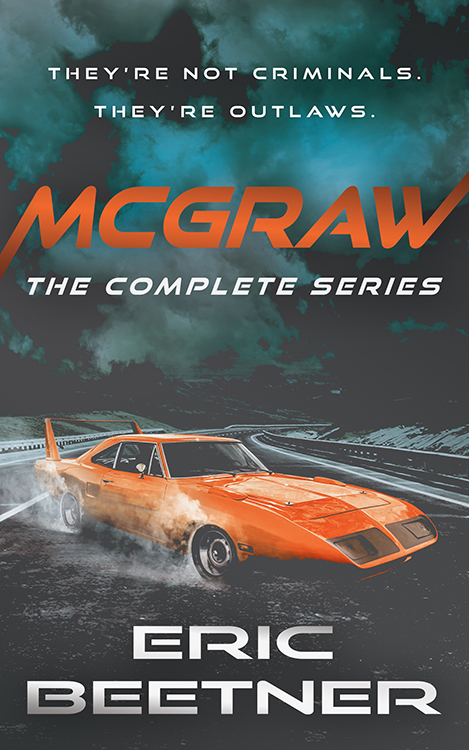 McGraw: The Complete Series
Meet the McGraws. They're not criminals. They're outlaws. They make a living by driving anything and everything for the Stanleys—a criminal family who has employed them for decades.
In Rumrunners, Tucker McGraw wants to go straight, much to the disappointment of his father, Webb. But when Webb goes missing after a job—with a truck load of drugs—and the Stanleys want their due, Tucker is forced to enlist the help of his grandfather, Calvin, the original lead-foot McGraw. In a dash to save his father, Tucker learns a whole lot about the family business in a crash course that might just get him killed.
Going back in time, Leadfoot centers on Calvin as he grooms his 19-year-old son, Webb, to uphold the family name. When a delivery goes wrong, Calvin steps knee-deep in a turf war between the Stanley's and a rival Midwestern crime syndicate.
In Sideswipe—the never-before-published third book in the McGraw trilogy—Calvin is on the sidelines with a broken leg. But when he finds out he was a pawn in someone else's set-up to fix a race, he makes it known that he doesn't play that game. Webb, on the other hand, is sent on a simple job: pick up a car and drive it back. Unfortunately, the pickup goes sour, and he finds himself at risk of missing the birth of his son and losing his life.
Strap in and hold on tight. These outlaw drivers are about to take you on the ride of your life.