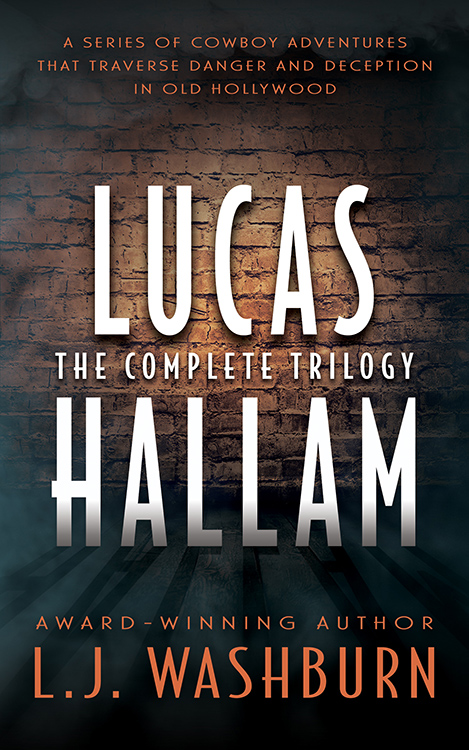 Lucas Hallam: The Complete Trilogy
A HIGH-FLYING MYSTERY SERIES SET IN OLD HOLLYWOOD—FULL OF HARD-BOILED CRIME AND COWBOY INTRIGUE.
It's the 1920's in Wild Night, and Lucas Hallam is something of a legend: a Texas Ranger turned Pinkerton agent turned Hollywood P.I. But when two people start shooting at him on a movie set, and he's hired on to protect Elton Forbes—founder of the Holiness Temple of Faith and accused of blackmail and murder—the only question in Hallam's mind is whether he'll survive long enough to find the real killer.
Dead Stick follows Hallam as he's working on the set of an aviation war film. When one of the biplanes battling in the sky has engine failure and starts falling, Hallam works tirelessly to stop further sabotage on set. 
Hired by a film studio to take a spoiled actor to a Texas ranch and turn him into a credible cowboy star in Dog Heavies, Hallam's simple task becomes complicated when a ranch hand turns up dead. To do the job he was hired for, Hallam must first solve an unexpected murder—and come to the realization that this isn't going to be an easy job.
"True-to-life characters with a dash of 1920s seasoning contribute to a satisfying read." —Publishers Weekly
Lucas Hallam: The Complete Trilogy includes Wild Night, Dead Stick, and Dog Heavies.