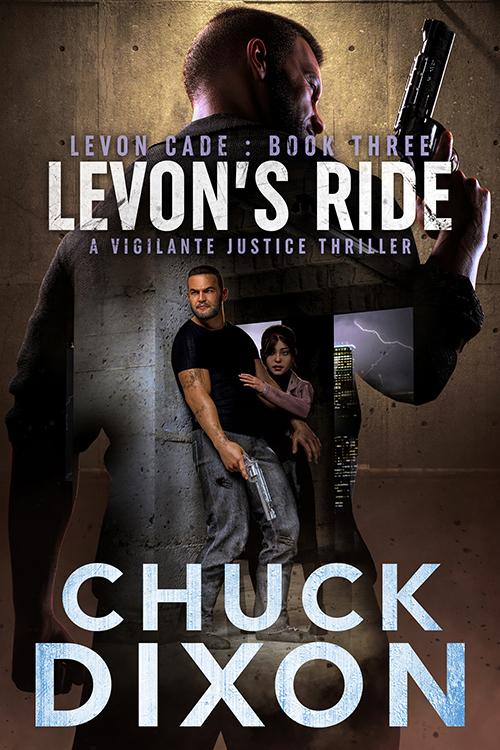 Levon's Ride, Levon Cade #3
Levon Cade returns for book three in this relentless tale of action-packed retribution.
They could steal any car, anywhere, at any time. Too bad for them that they chose Levon's Ride.
Levon and his daughter, Merry, are on the run. When their SUV is stolen from a mall parking lot, it's up to Levon to find it. The car means nothing to him. But the million dollars in cash and uncut diamonds that are hidden in it mean freedom for Levon and his little girl.
As Levon sets out to recover his car and the valuables within it, he unintentionally discovers a widespread network of thieves and invites the wrath of a local gang.
Book three in the Levon Cade series offers more of the remorseless violence and high-speed action that readers have come to expect from Chuck Dixon.