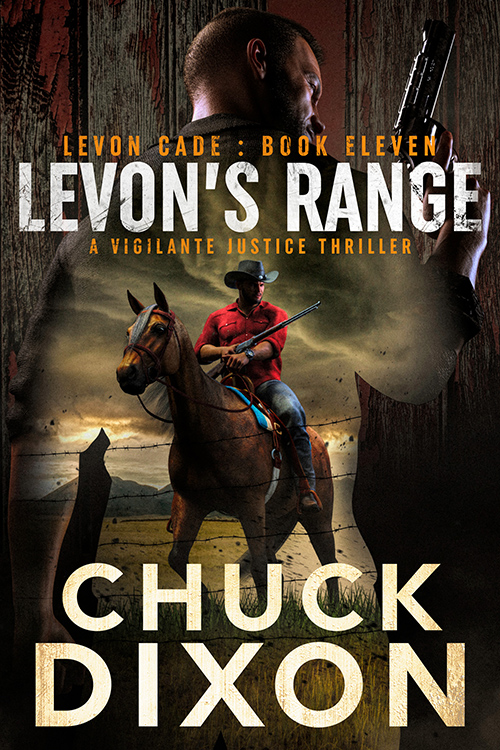 Levon's Range, Levon Cade #11
Chuck Dixon delivers the eleventh book in his dark and suspense-filled series—Levon Cade.
Levon Cade and his daughters are on the run and living under assumed names in a remote corner of Idaho where Levon has taken on the role of gentlemen rancher. But when someone rustles his girls' favorite horses, Levon puts aside his gentlemanly ways in exchange for hunting them down.
Too bad Lew Dollinger, a man Levon unwisely allowed to live, is—at the same time—tasked with locating the runaway Cades by an international crime cartel.
As the past closes in on Levon, he'll have to decide if he's run out of places to hide.