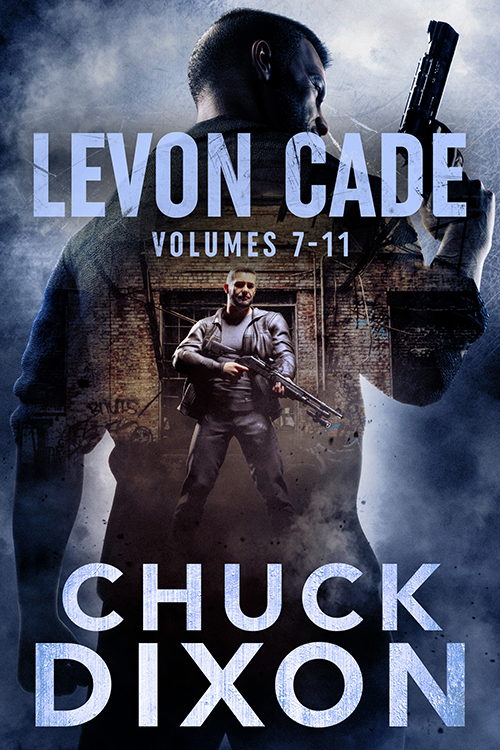 FROM BEST-SELLING AUTHOR, CHUCK DIXON, COMES LEVON CADE—A CAN'T-PUT-IT-DOWN VIGILANTE JUSTICE SERIES. 
Discover the relentless action and dark intrigue of the Levon Cade series as Cade finds himself imprisoned on the Black Sea coast, facing an uncertain future. To secure his freedom, he strikes a dangerous deal with the United States government.
When he returns to Alabama, hoping for peace after his time at war, his young cousin goes missing, and child trafficking and conspiracy lurk in the shadows, drawing the attention of powerful enemies determined to eliminate him. 
Finally, Cade and his daughters are on the run in a remote corner of Idaho, trying to lead a peaceful life. But when their cherished horses are stolen, Cade is forced to confront his ruthless adversaries. As enemies from his past resurface, he must make a fateful decision: to keep running or stand his ground as the final showdown approaches.