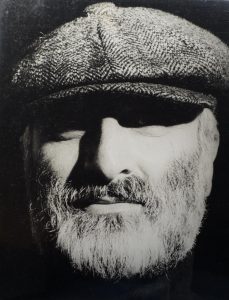 Len Levinson is the author of 86 novels, published originally under a variety of pseudonyms by Bantam, Dell, Fawcett, Harper, Jove, Charter Diamond, Zebra, Belmont-Tower and Signet, among others. He has been acclaimed a "Trash Genius" by Paperback Fanatic magazine, and his books have sold an estimated two and a half million copies.
Len was born in 1935 in Massachusetts, enlisted in the Army at age 19, attended Michigan State University on the GI Bill and, after graduation with a B.A. in 1961, relocated to New York City where he worked in advertising and publicity for ten years before becoming a full-time novelist.
In 2003, after forty-two years in New York City, he relocated to a small town in Illinois​​—population 3000—surrounded by corn and soybean fields, a quiet and peaceful place for a writer. Len lives near four state forests, regularly hikes in one or the other and is a voracious reader of novels, history and biography.