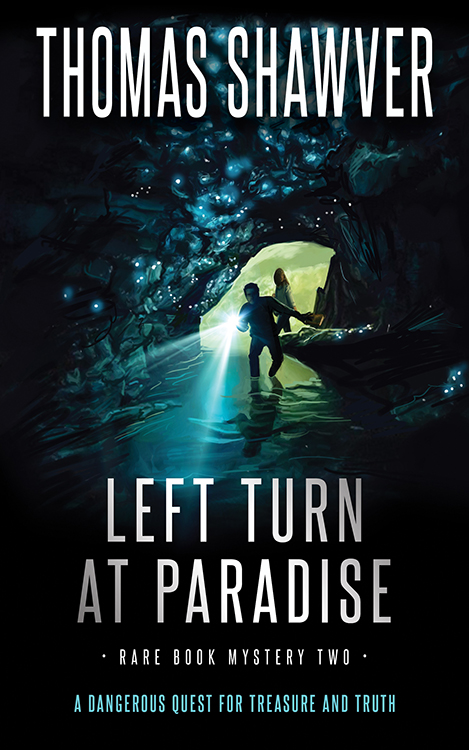 Left Turn at Paradise, The Rare Book Mystery #2
Our endearing hero is in deep water once again whilst on an unforgettable treasure hunt.
Michael Bevan is barely surviving with his used bookstore and rare book collection when he discovers a well-worn journal dating back to 1768. The dilapidated log appears to belong to legendary seafarer Captain James Cook and chronicles his first epic voyage—out of three—through the Pacific Islands. If it's as valuable as Michael thinks, the journal's sale might keep the bookstore afloat for another year. 
Luck is on his side when he meets London dealers Adrian Hart and Penelope Wilkes, who claim to possess the journal of Cook's second voyage. Is it possible a third exists, which might detail another explosive voyage—and his death at the hands of the native Hawaiians? All three would be the holy grail of Pacific exploration. But before Michael has time to act, both journals are stolen.
Hunting them down will sweep Michael, Adrian, and Penelope across the globe—past a dead body or two—and into a sinister slice of paradise. High in the Southern Alps of New Zealand, in a remote Maori compound, a secret rests in the hands of a man daring enough to rewrite history and desperate enough to commit murder. 
Can Michael retrieve the stolen journals and uncover a third one…before he ends up dead in the water?