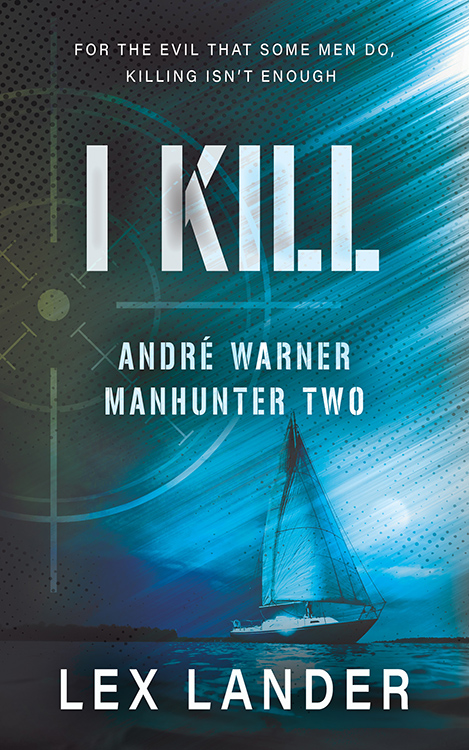 I Kill, André Warner, Manhunter, #2
A PSYCHOLOGICAL THRILLER THAT FOLLOWS AN UNCONVENTIONAL HITMAN WHO'S TRAPPED IN THE KILLING ARENA. 
Racked by guilt over the accidental killing of a young Italian girl, contract killer André Warner has effectively retired himself from his 'profession'. But when a contract in Tangier to assassinate an Arab drug trafficker lures him out of retirement and self-pity, he encounters an attractive American widow, Clair Power, and her precocious sixteen-year-old daughter, Liza. 
As he embarks on a fling that brings him into conflict with a mysterious Dutchman—who also seems to have eyes for Clair—it appears that his budding romance is destined to fail. Even more so when Clair disappears, and Warner is landed with the role of de facto guardian to Liza. 
In an attempt to track down his latest love interest, Warner crosses a line that brings him into conflict with the local police and sees him returning to Andorra with a distraught Liza in tow. 
And when the enigmatic Dutchman pitches up in Andorra and begins to take an interest in Liza, too…Warner is forced to get possessive the only way he knows—retirement be damned.